Lance Macon

Lance Macon is a seasoned real estate executive with nearly 20 years of diversified experience
in marketing, business development, strategy, and finance. In addition to managing his own
portfolio, he has worked in various capacities with several leading commercial real estate
firms, and has experience with all major property types. Be it one unit or 1,000 units, Lance
brings this wealth of experience to bear in order to help his clients reach the goals they have
for their properties. Lance is also a licensed real estate agent with Keller Williams Realty in Maryland
and the District of Columbia. Lance believes in giving back to the community and sits on the board of a local
community service center, and maintains a personal affinity for assisting homeless families located and
transition to permanent housing. Lance holds Bachelors of Business Administration from
Florida A&M University, and earned a Masters of Science in Management at the Sloan School of Business
at the Massachusetts Institute of Technology.Additionally, he is proud to be a Robert Toigo Fellow.
Todd Lee

Todd Lee is a US Navy veteran and before joining the real estate sales and management
community, successfully led teams at manufacturing companies throughout the United
States. These leadership roles were challenging and helped him develop the lean and
customer service skills required for professional real estate management. In addition to his role
with Metro Home Managers, Todd is also a licensed sales agent with Keller Williams Realty.
Todd has over 20 years of leadership experience in operations, supply chain planning,
and logistics with numerous organizations including Pulte Home Sciences, a division of the nation's
largest home builder, Pulte Homes. Additionally, Todd spent seven years in a variety of leadership
positions at Harley-Davidson Motorcycles, Milwaukee, WI including manufacturing, supply chain,
logistics and other new initiatives. Todd is a graduate of Purdue University and veteran US Naval Officer.
Additionally he is part of an online education startup project and on the board of directors of
Success Based Interventions, Inc. a lean process consulting and training company.
Andrea Schnappauf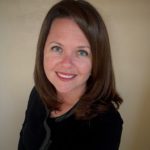 Andrea Schnappauf spent most of her childhood in northern Virginia and graduated from the
University of Maryland, College Park. Andrea was a soccer scholarship recipient and named
Zeta Tau Alpha Scholar and Scholar Athlete. After college, she was a legislative liaison for
Global USA, a lobbying firm in Washington, DC. Later, she worked with The InnerCare Group in Austin, Texas and managed the company's accounting operations. After marrying a US Navy
pilot, Andrea relocated to Jacksonville, Florida and worked for Enterprise Fleet Services
providing long term vehicle leases to local area businesses. As an Army daughter and Navy
wife, she has had the opportunity to live in Germany, Hawaii, England, and many locations in
the continental US. Andrea joined the Metro Home Managers team in 2016 and currently
resides in Coronado, California.
David Asche
Coming soon!